About

TOP
Welcome to
Tanisha Overseas Placements !
Tanisha Overseas Placements
(TOP)
entered this business in 2002 and did a lot of hardwork and homework to make the strong database of global employers and after three years of continuous process, in 2005, Tanisha Overseas Placements
(TOP)
became Government authorized international recruitment agency having Head Office in New Delhi and now Wings in other parts of India to serve Indian manpower to get jobs across the world in good companies in multiple industries.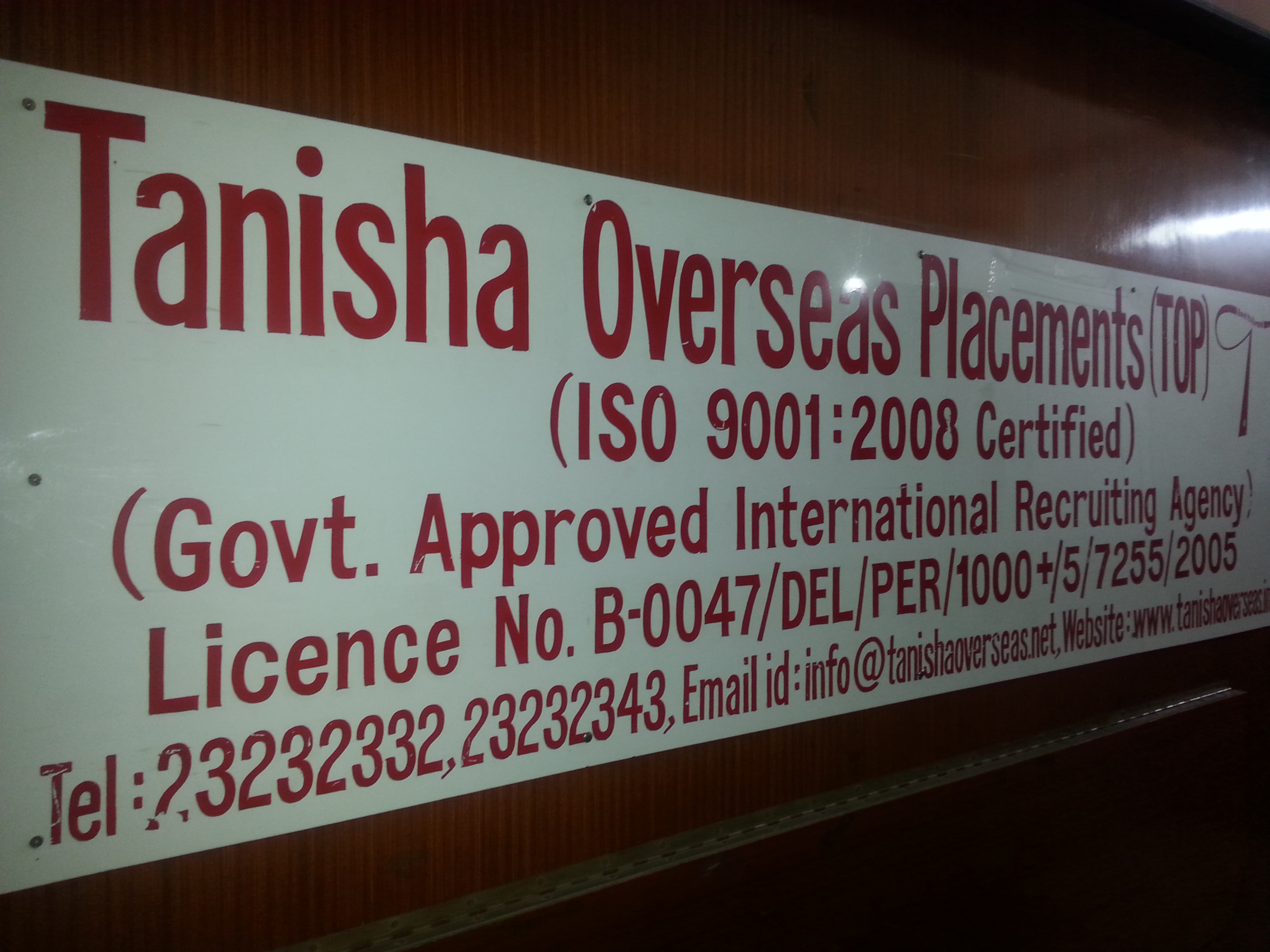 TOP
is now one of the leading agency in India, recruiting manpower for overseas employers and projects bearing our Organization message
"Board to Abroad"
. We are always prepared with a huge database of Indian applicants to fulfil the relevant requirements of our clients all over the world. We have done recruitment for Middle East, Africa, Europe, Far East and other parts of the world. Over the period, the company has acquired considerable knowledge & experience adopting a thoroughly professional approach and honoured to get an ISO Certification in very short span of time. It has an established network throughout India to assure its clients a prompt recruitment and mobilization of desired manpower. Our team consists of experienced Engineers, Doctors, Educational Consultant handling pre-screening of candidates to make sure that only those fulfil the basic requirements, usually set forth by the employers, reach the final stages of selection process. We can provide all type of manpower from India which includes high-skilled, skilled, semi-skilled and unskilled from each & every sector - manufacturing, construction, information technology, hospitality, etc.
Our Certificate